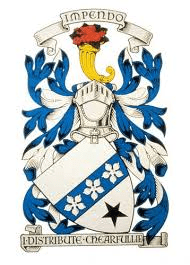 GHA RFC Match 32: HERIOT'S FP RFC 30 – 18 GHA RFC
2003/2004: Scottish Premiership One
| | |
| --- | --- |
| HERIOT'S FP RFC  |  GHA RFC |
S. Bennett
15
A. Scott
N. De Luca
14
R. Watson
N. Armstrong
13
R. West
G. Smeaton
12
I. Leighton
F. Smeaton
11
S. O'Donnell
A. Monro
10
J. Noonan
I. Wilson
9
S. Cowan
C. Sinclair
1
 C. Hastie
D. Linton
2
 G. Inglis
A. Dickinson
3
 G. Walsh
E. Grewar
4
 A. Williamson
J. Osbourne
5
 I. Smith
J. Syme
6
 J. Eddie
J. White
7
 J. Fitzpatrick
C. Harrison
8
 L. Hazelton
S. Mustard
16
 A. Boag
M. Teague
17
 N. Barrett
18
19
Armstrong, De Luca, Dickinson, F. Smeaton
Try
Leighton, Williamson
Monro (2)
Con
O'Donnell
Monro (2)
Pen
O'Donnell (2)
DG
Referee
Mr. I. Heard (Gala YM)
Heriot's forwards coach Kenny Milne was today looking back on another mixed performance by the Goldenacre men that ultimately produced a five-point haul, seeing them leapfrog Capital rivals Boroughmuir to reclaim third place in the BT Premiership table.
The 30-18 win over basement side GHA leaves them two points adrift of joint leaders Aberdeen Grammar and Glasgow Hawks, but Milne insisted that the Heriot's title bid has not yet reached full speed. "We got the win and we are pleased with the bonus point but there were some good phases and some poor aspects that we've got to work on," he said. "We've got to be more clinical and we've got to learn to be more patient with the ball in our hands." Central to the Heriot's challenge is the return of key players from injury, but Milne refused to use the constant enforced changes as an excuse for a series of stuttering performances. "We've still got guys injured but as far as we are concerned that is the strongest team we can put on the park," he said. "You can't use the excuse of guys being out because it's always going to happen. The side we play every Saturday is our full strength side. They all train Tuesday and Thursday so when we ask them to step in they know what they are doing."
Heriot's made a solid start and opened the scoring with a penalty by Ander Monro. GHA struck back with a try by centre Iain Leighton. The hosts soon re-established control and eased into a 17-8 lead at the interval through tries by Nick Armstrong and Fraser Smeaton, both converted by Monro, with Steve O'Donnell landing a penalty for the visitors. Armstrong's return brought a steel to midfield that had been missing in recent weeks, and he was involved in three of his side's four tries.
Another player returning to first-team action was Marc Teague, who was introduced for the final quarter and contributed several powerful runs as Heriot's chased the bonus point they had targeted from this match. Monro kept the scoreboard ticking over with another penalty early in the second half but, instead of building on that foundation, Heriot's eased off and allowed GHA back into the match with a try by Andy Williamson, converted by O'Donnell who also slotted a penalty.
But, with the minutes ticking away and defeat looking increasing likely, Heriot's made the game safe when Ally Dickinson finished a slick handling move for try No.3. Then, with another bonus point apparently going begging, Monro launched a pinpoint crossfield kick for Nick de Luca to gather and touch down in the final move of the match.
Source: The Scotsman, Monday 10th November 2003