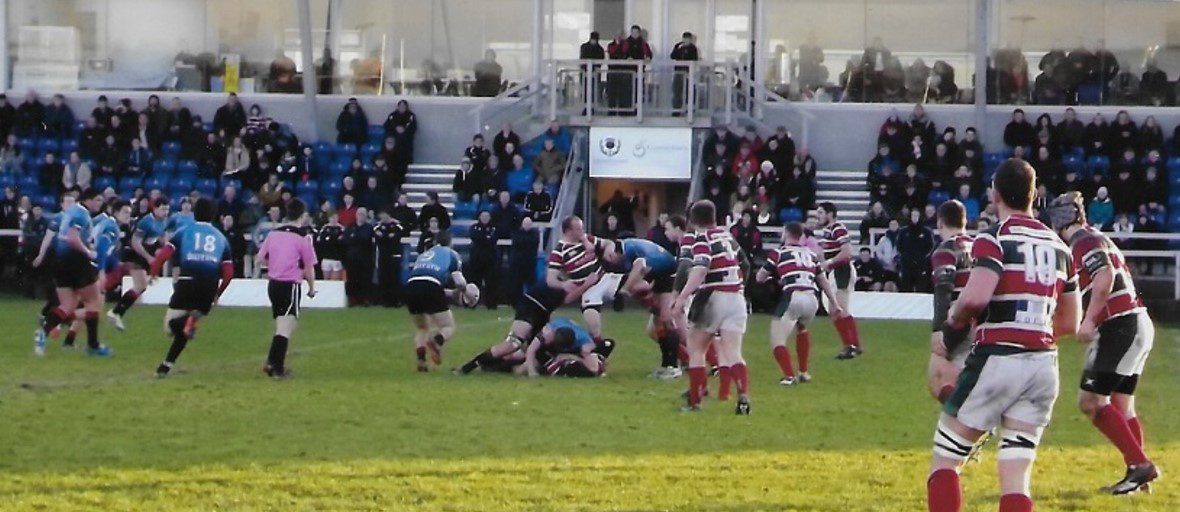 GHA RFC MATCH 278: GLASGOW HAWKS RFC 33 – 14 GHA RFC
2013/2014: West Cup – Final
| | |
| --- | --- |
| GLASGOW HAWKS RFC  |  GHA RFC |
A. White
15
S. Lang
H. McPherson
14
R. Jericevich
A. MacLay
13
H. O'Hare
D. Milne
12
A. Henderson (c)
P. Ramsay
11
C. Binnie
M. Martin
10
N. Cassie
D. Smart
9
M. Houston
S. Findlay
1
J. White
J. MacFarlane
2
J. Malcolm
C. Bachurzewski
3
S. Gallacher
(c) A. Linton
4
J. Auld
R. McKay
5
R. Jenkins
A. Redmayne
6
P. Harkins
S. Leckey
7
D. Malcolm
A. Kirkland
8
A. Auld
C. Kerr
16
G. King
Z. Fagerson
17
M. Fox
K. Beattie
18
D. Larkin
J. Steele
19
D. Dunn
R. Beattie
20
J. Couper
Bachurzewski, Milne, Smart, Steele
Try
Dunn
Smart, White
Con
White (3)
Pen
Lang (3)
DG
Referee
Mr S. Grove-White (Caledonia RS)
GHA lost to Glasgow Hawks in the West Region Cup final at Old Anniesland on Saturday, but the final margin of 19 points did no justice to the performance of the visitors. Their rugby was the more enterprising and entertaining.
Hawks' key factor in victory was that in the second quarter of the contest they had almost complete monopoly of possession. Consequently, GHA had no scope to add to the 6-0 lead they gained in the first nine minutes with two penalty goals by Scott Lang whereas Hawks scored three tries and a Dan Smart conversion to take a 17-6 lead into the interval. It was only 10 minutes short of the interval before Hawks went ahead for the first time at 10-6, when David Milne went over after Craig Bachurzewski had been denied just short of what would have been his second try in six minutes.
Apart from those 20 minutes or so of Hawks' dictating the game, the GHA breakaway trio
of Paul Harkins, Donald Malcolm, and Alan Auld were aggressive and avaricious in their play, and Murray Houston provided a sound link with the play-makers in the midfield triumvirate. Two searing breaks by Hefin O'Hare each procured a score for the visitors, and one precise loop and speedy arcing run by Niall Cassie deserved more than just appreciation.
The first of those O'Hare breaks; from within the home 22, set up the position for GHA's
sole try, scored by half-time replacement Dominic Dunn off Cassie's precise crossfield kick into the left corner. O'Hare's other break earned the position for Lang's third penalty goal.
Cassie was also frustrated when, about to race clear from 40 metres, he was recalled because the referee had ruled that one of a GHA forward had detached before the ball was out of the preceding scrum. A GHA try then, with Hawks leading 23-14 with barely 10 minutes left, would have set up an exciting finale. Instead, Andy White kicked his third penalty goal and converted Jack Steele's late try.
Another factor in defining a contest closer than the scoreline was than four of the afternoon's five tries would almost certainly have been referred to a TV referee if the match had been in a higher-level competition – Hawks' first, third and fourth as well as Dunn's.
Bachurzewski was buried by colleagues as he ploughed for the first, Dan Smart seemed perhaps to have lost possession as he went over between the posts for the third, and Houston appeared convinced he had grounded the ball from a White kick ahead before Steele pounced for the final try.
But for that try and conversion the second-half score would have been 9-8 to Hawks. That would have been close to a better overall reflection of the contest.
GHA wish Hawks well in now going into the national stage of the cup competition.
Source: Bill McMurtrie