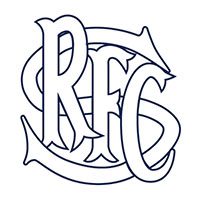 GHA RFC MATCH 8: GHA RFC 6 – 6 SELKIRK RFC 
2002/2003: Scottish Premiership Two
| | |
| --- | --- |
| GHA RFC  |  SELKIRK RFC |
N. Barrett
15
N. Brown
R. Watson
14
M. Jaffray
A. Gibbon
13
C. Saunders
R. Armour
12
S. Tomlinson
A. Scott
11
C. Hunter
J. Noonan
10
G. Blair
S. O'Donnell
9
F. Jack
R. Nolan
1
J. McDonald
I. Nelson
2
D. Hoggan
D. Jamieson
3
M. Murray
T. Carmichael
4
M. Barnett
E. Smith
5
D. Jackson
G. Howieson
6
M. De Franck
J. Fitzpatrick
7
C. Foster
A. Plastow
8
A. Stevenson
S. MacKinnon
16
A. Jamieson
J. Vos
17
P. Lyons
K. Devlin
18
E. Robbie
B. Beagley
19
 D. Lithgow
Try
Con
Noonan
Pen
 Blair (2)
Noonan
DG
Referee
Mr E. Crozier (Whitecraigs)
Following their previous week's disappointment at Biggar, Selkirk bounced back in impressive style to hold promotion contenders GHA to a creditable draw at Braidholm.
In fact the Souters had enough possession and pressure to have won the match, but failed to capitalise when scoring opportunities presented themselves. In a throwback to last season, it was left to stand-off Guy Blair to keep his nerve and clinch a share of the points with a second successful penalty in the sixth minute of injury time.
It was no less than the visitors deserved, and after the game. Once again it was Selkirk's forwards who set the tone for the afternoon. GHA's much vaunted pack never had a look-in at the scrums, where the front row of John McDonald, Darren Hoggan and Martin Murray held sway.
Special mention must also go Marcus Barnett, who had his best game of the season, while once more the line-out contests went the way of Dwayne Jackson and Matt de Franck.
Behind the scrum, inside centre Scott Tomlinson proved rock-solid in defence, while 18-year-old Neil Brown proved an accomplished stand-in at full-back for the injured David Cassidy.
However, for the second week in a row the Philiphaugh men failed to cross for a try – their best chance coming when number eight Fred Stevenson picked up from the base of a scrum (after Hoggan had nicked one against the head) and looked certain to score, only for the referee to halt play for a collapse at the scrum.
GHA's points came from a penalty and drop-goal by James Noonan, while Selkirk replied with two penalties by Guy Blair – his last-gasp winner coming at a time when the visitors were down to 14 men, after Kiwi centre Karl Saunders had been sin-binned.
Source: Selkirk Rugby Club, Saturday 19th October 2002