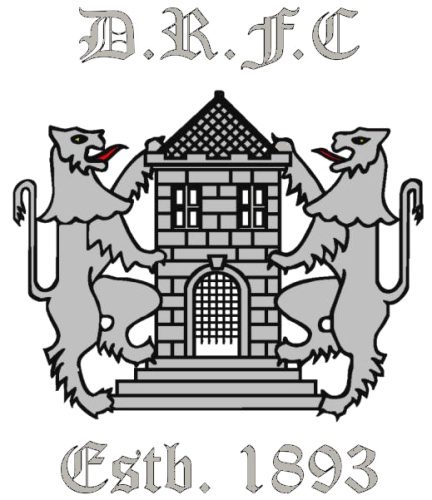 GHA RFC MATCH 204: GHA RFC 30 – 17 DUNFERMLINE RFC 
2010/2011: Scottish Cup – Group B
| | |
| --- | --- |
| GHA RFC  |  DUNFERMLINE RFC |
B. Wamberg
15
S. Swankie (c)
C. Binnie
14
K. McGregor
(c) N. Cassie
13
M. Seumanutafa
A. Rushforth
12
J. Harris
G. Adams
11
D. Broadley
D. Dunn
10
S. Gracie
M. Houston
9
A. Watt
G. Warnock
1
A. Warneford
 C. Landsburgh
2
G. Valentine
M. Kidd
3
A. McCormick
R. Jenkins
4
G. McColl
 S. Shearer
5
G. Broomfield
 J. Auld
6
R. Etherington
B. Farrell
7
A. Galloway
 M. Gregory
8
S. Laurie
 D. Murchie
16
T. Murray
C. Ingham
17
L. Short
S. Carson
18
M. Pinkerton
 P. Hilley
19
M. Scade
G. Taylor
20
Cassie (2), Adams, Auld, Binnie
Try
Laurie, Simmis, Swankie
Houston
Con
Watt
Houston
Pen
DG
Referee
Mr G. Gordon (Hillfoots RFC)
GHA's winning margin looked comfortable in the opening Premier Cup match against
Dunfermline at Braidholm on Saturday. However, the story behind the simple
scoreline was that the home team left it late, coming from behind with three tries
in the last quarter of an hour.
In all, GHA scored five tries, two of them by Niall Cassie, including the one that sparked the late surge. More important, the captain was here, there, and everywhere in his team's cause. His performance and example kept the team going, and he also found a new role for himself as No.8 in the second half.
Until that late rally GHA had, had trouble up front against Dunfermline's heavier pack. It was obvious early on that that was how it was going to be when the Fifers pushed a scrum over for a Sky Laurie try after only two minutes, and for worrying phases of the game thereafter, especially in the third quarter, it look like role reversals in the contest between the clubs that prop up the Premier Two and Three divisions.
GHA quickly responded to the visitors' opening shot with a Cassie try from Simon Shearer's lineout take. Houston converted for 7-5 in six minutes.
For nearly half an hour GHA held on to their two-point lead through the ebb and flow, but suddenly Andrew Rushforth opened the way for a second home try. His forceful run set up a ruck from which quick ball allowed Chris Binnie to sprint outside a defender to score.
It was too far out on the right for Houston to convert, and four minutes into added time Dunfermline drew level with a Gene Simmis try. Andrew Watt converted.
Four minutes into the second half a high-tackle penalty let Houston put GHA ahead again, but four minutes later Dunfermline ran back a loose kick for a Scott Swankie try. Watt missed the conversion, but the Fifers were in the lead again at 17-15.
GHA were unable to exploit a numerical advantage while Scott Gracie was in the sin-bin after a shoulder charge on Cassie. However, as soon as the numbers were level again the home team sparked into life. Cassie chased through on a kick ahead for his second try, a tapped penalty in front of the posts set up a score for the industrious Jamie Auld, the bonus-point try, and three minutes into added time Cassie created a debut try for Gordon Adams.
GHA return to Premier Two business with home games against Kirkcaldy and Kelso on the next two Saturdays. Let's hope that this latest victory by a much understrength team can prompted a revival in the second phase of the new-style Premiership competition.
Source: Bill McMurtrie