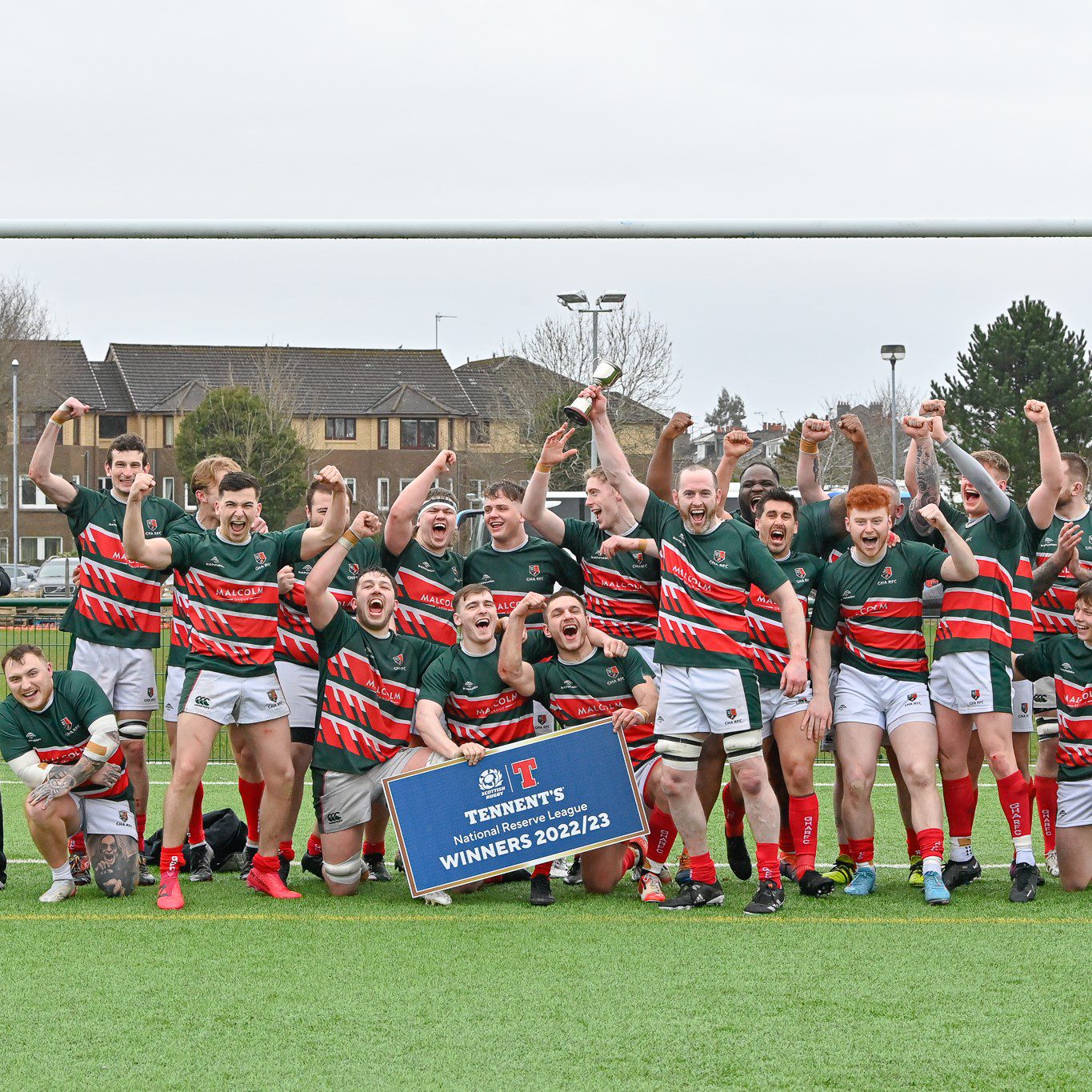 The 22/23 season came to its conclusion on Saturday 25th/Sunday 26th March, and has brought about some big changes at Braidholm across the junior and senior squads. The final weekend saw National titles for several teams, alongside a tough Scottish Cup loss and a change in league for the 1XV to reflect on as we look ahead to next season.
Saturday 25th March saw the senior season come to an end in spectacular fashion with the biggest game day event held in GHA history, hosting two National senior fixtures, a Ladies' Day fundraising event and a U16s Youth Cup Final celebrations.
Out on the grass pitch, GHA 1XV battled hard against Ayr RFC in their second round fixture of the Scottish Cup, but it was the pink and black jerseys that would come out on top as the game ended 28-41. It was a tough way to end the season for the 1XV but relegation to the Tennent's National 1 league will provide an array of new challenges and rekindled rivalries with fixtures against teams including GHK RFC, Glasgow Accies RFC and Ayr RFC on the cards.
Over on the JWG 3G pitch, GHA 2XV came back swinging from a 0-13 half-time deficit to beat Heriot's Blues Men's 2XV 22-13 and win the National Reserve League Final. Having come out on top of the West Reserve Division 1 league unbeaten for the second year in a row, the fixture was an important milestone for the 2's, as they looked to complete their season in style, having lost narrowly to Heriot's in extra-time during the same National Reserve League Final last season.
In the clubhouse, the sold-out GHA Ladies' Day fundraiser raged on, raising an incredible £3,200 for the chosen charities, Glasgow Women's Aid and CoppaFeel! and there was much to celebrate at full-time including the return of the U16s from BT Murrayfield with the National Youth Cup trophy in tow after their 74-24 show-stopping win over Ellon U16s.
Across the weekend, the results continued to flood in as it was announced that GHA U18s were named West Plate winners, over-coming a tough start to the season and combining squads with Allan Glen's RFC and Sunday 26th March brought more silverware back to Braidholm as the U15s, who have been able to feed two squads this season, finished off their stellar season with both the U15s West Plate and U15s West Shield titles.
Looking ahead to a summer of 7's rugby, the reinstated Inter-district Championships, some big club events and exciting new challenges for both the junior and senior sides, there is still much to look forward to over the summer months as we prepare for next season.