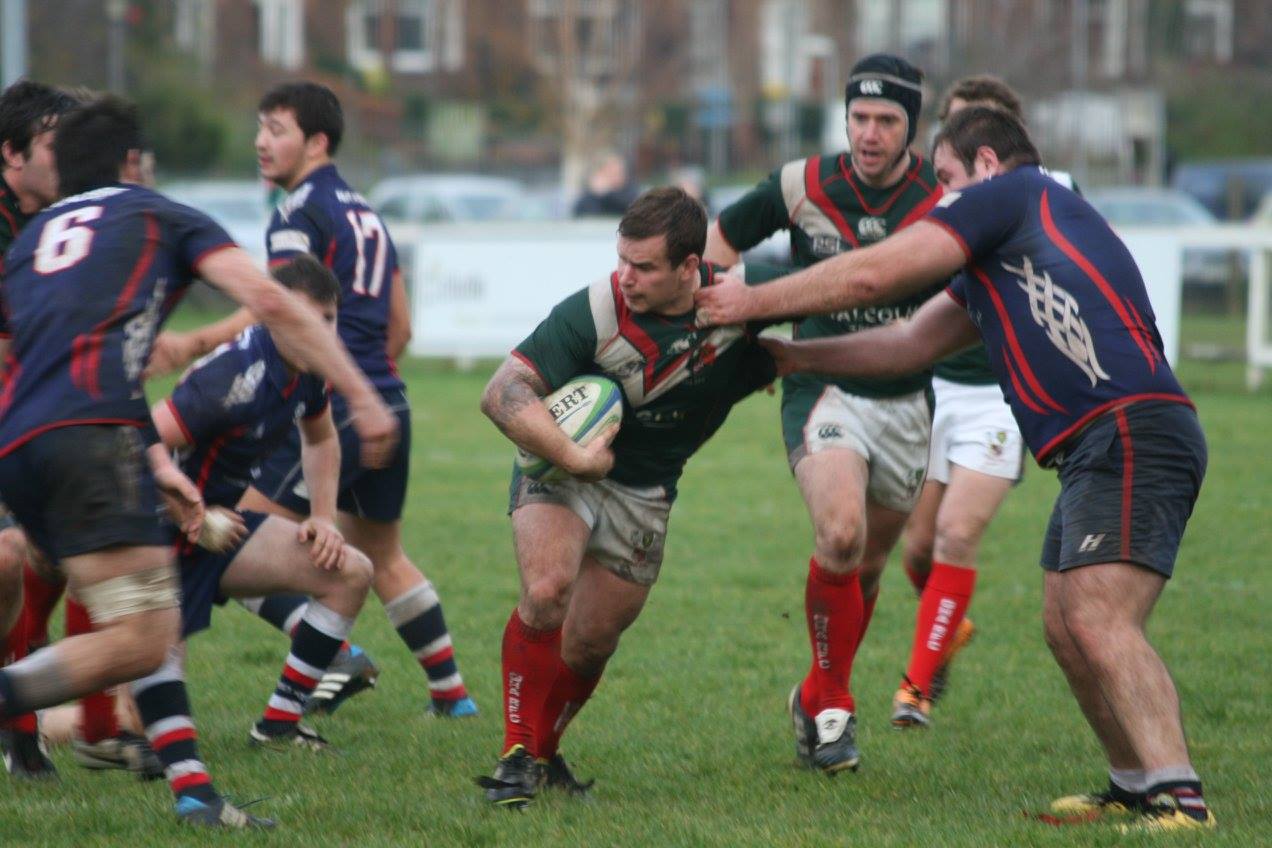 GHA RFC MATCH 294: GHA RFC 20 – 17 SELKIRK RFC
2014/2015: Scottish Cup 2nd Round
| | |
| --- | --- |
| GHA RFC  |  SELKIRK RFC |
A. Gillman
15
J. Welsh
R. Jericevich
14
C. McEwan
C. Binnie
13
S. Tough
M. MacFarlane
12
C. MacDougall
N. Kelly
11
K. Monks
A. Goudie
10
R. Banks
P. Jericevich
9
M. Davies
S. Carson
1
G. Patterson
L. Anderson
2
R. Wilson
M. Robertson
3
C. Graur
A. Barnett
4
M. Kissick
J. Auld
5
M. Robertson
D. Malcolm
6
E. MacDougall
A. Boag
7
A. Duckett
P. Harkins
8
C. Marshall
J. Leslie
16
K. Ramage
R. Angus
17
J. Bett
G. MacDonald
18
K. Thomson
M. Houston
19
L. Martin
E. McKirdy
20
C. Willemse
R. Jericevich, Kelly, McKirdy
Try
E. MacDougall, McEwan
P. Jericevich
Con
Banks (2)
P. Jericevich
Pen
Banks
DG
Referee
Mr M. Adamson (SRU)
GHA progressed to the third round of the BT Scottish Cup after a nail biting victory over Selkirk at Braidholm on Saturday. They will now go into the last 16 which will be played on January 3rd.
After a tight opening 10 minutes, GHA left wing Nigel Kelly scored his first try for the club at 1st team level when he pounced on a dangerous cross field kick from the Selkirk fly half inside the GHA 22 and srpinted 80 metres up the touch line for the try.
Some fantastic phase play from the GHA pack set up the second score for Right Wing Rangi Jericevich who scored in the right hand corner after the ball was swept from left to right to out flank the Selkirk defensive line.
GHA exerted further pressure on the Selkirk line however, after some relentless phase play in the Selkirk 22, GHA scrum half Peter Jericevich had the ball dislodged as he reached for the line and the loose ball was pounced on by Selkirk and their full back Welsh broke clear. He almost went the full length however a switch with his right wing McEwan on the GHA 22 was enough to outwit the GHA cover defenders and allow the winger to go over for the score. The try was converted by Rory Banks. This proved to be a pivotal moment in the game as it inevitably brought Selkirk back into the game when a try for GHA would have given the home team a commanding lead.
Selkirk were to add a further penalty to the score sheet to leave the half time score at 12-10 in GHA's favour.
Selkirk started the second half strongly and took the lead after a sustained period of pressure in the GHA 22 opened up a chink in the GHA defensive line which their number 6 ghosted through to score. The score then remained unchanged for the next 20 minutes as both teams seemed to cancel each other out. However, the final 10 minutes was all GHA as they had Selkirk on the rack in pursuit of the winning score. Two efforts were chalked off by Referee Mike Adamson as he adjudged the ball to be held up over the line however the try did eventually come, to substitute Euan McKirkdy who scored in the right hand corner after more good build up play from GHA. The conversion was missed to leave the scores level at 17 all.
GHA had the bit between their teeth though and it seemed a matter when not iff the winning score would come.
A break from replacement Scrum Half Murray Houston led to a GHA penalty in front of the Selirk posts. Jericevich made no mistake with the attempt to give GHA the lead. There were still 4 minutes on the clock however GHA played it out to secure the win.
Source: GHA RFC & Selkirk RFC, Monday 17th November 2014