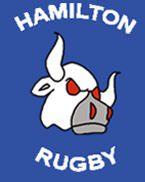 GHA RFC MATCH 145: GHA RFC 45 – 21 HAMILTON RFC 
2008/2009: Scottish Premiership Two
| | |
| --- | --- |
| GHA RFC  |  HAMILTON RFC |
A. Rushforth
15
C. Inglis
R. Jericevich
14
A. Dodds
N. Cassie
13
C. Sangster
M. Dunn
12
A. MacFie
R. McClymont
11
R. Wallace
J. Noonan
10
O. McLeish
A. Gillman
9
N. Risdon
J. Coffey
1
D. Smith
G. King
2
G. McGowan
D. McKay
3
P. Murphy
A. Williamson
4
M. Gray
G. Warnock
5
R. Maxton
P. Harkins
6
D. Gemmell
A. Boag
7
G. Hawkes
J. Pinder
8
A. Marshall
M. Coffey
16
J. Agnew
M. Barrett
17
N. Malley
D. Kellock
18
M. Sheen
D. Dunn
19
Cassie, Gillman, Jericevich, Noonan,  Pinder, Rushforth, Williamson
Try
McLeish, Sheen, Wallace
Noonan (5)
Con
McLeish (3)
Pen
DG
Referee

TBC
GHA overcame a youthful Hamilton side to open their Scottish Hydro-Electric Premier 2 campaign at Braidholm on Saturday.
McLeish sent an early penalty wide of target after Jim Noonan had been penalised. Noonan restarted for GHA and they stretched the Bulls defence, with winger Ross McClymont showing good pace down the left before being stopped by Dodds, with McLeish clearing. Marshall nearly stole the lineout but Dominic Kellock recovered well and fed Noonan, and although Hamilton stopped the move, GHA recycled. A further four phases of play all went with GHA, before Noonan broke through to score, converting his own try for a 7-0 lead after five minutes.
GHA pulled further ahead in 12 minutes when Dodds was caught in possession just as he looked to be clear, and ball was moved to Rangi Jerecevich who made good ground before chipping over the defence for Andrew Rushford to collect and go over in the corner for a 12-0 lead. Nykki Malley and David Gemmell stopped another GHA drive, but recycled ball went left and while Dodds stopped McClymont, GHA recycled again back to the centre. Hamilton were able to block another two attempts, but couldn't prevent Niall Cassie from scoring try number three. As the interval approached Andrew Gillman stole a Hamilton scrum and broke downfield and despite the Bulls' best efforts, Andy Williamson picked up and drove over for the fourth and bonus point-winning try. Noonan converted for 24-0.
Early in the second half Marshall stole a GHA throw and forwards and backs combined to move upfield. Maxton took the next lineout and ball was fed left for Matt Sheen to break through the middle. Hamilton retained possession and switched right before McGowan, Maxton, Malley and Hawkes combined to set up Wallace, who touched down in the corner. Despite the awkward angle, McLeish's superb conversion brought the score back to 24-7.
Hamilton continued to attack and after a well-worked lineout move, Dodds and Sheen combined to release Jason Agnew. Although the prop couldn't get over, he presented the ball back and Risdon's pop-pass was taken by McLeish to crash over for a second score at the posts, before converting his own try for 24-14.
GHA attacked from the restart and within two minutes they were awarded a penalty close to the line. Gillman took it quickly and darted over, with Noonan's conversion stretching the hosts into a 31-14 lead. Hamilton were again caught in possession late in the game, with Jericevich intercepting on the right wing before darting between the posts to touch down, with Noonan adding the conversion. Worse was to follow when Jamie Pinder collected the restart and broke upfield, where a quick interchange between the forwards saw Pinder collect the ball again and touch down between the posts, with Noonan's conversion taking the score to 45-14.
Hamilton grabbed a late consolation. After winning a scrum in front of the GHA posts, Risdon moved ball left through to McLeish and Sangster gave Sheen space to go over for his first try, with McLeish converting for the final 45-21 score.
Source: The Daily Record, Monday 1st September 2008