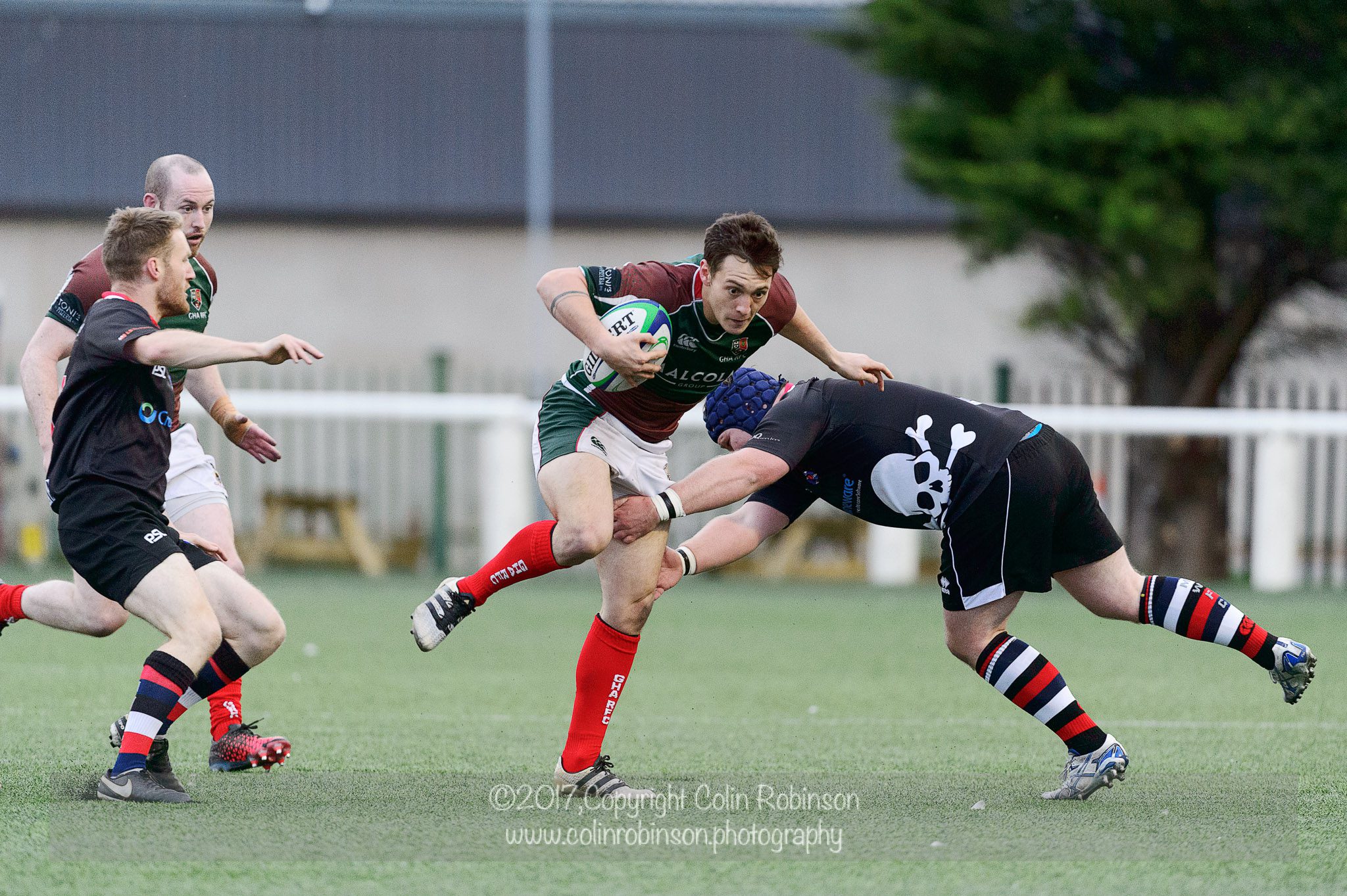 Murrayfield Wanderers 12 GHA 33
GHA eased through the first round of the new BT National Cup competition by beating Murrayfield Wanderers with five tries to two on Thursday. But was is a Murrayfield match which will be remembered more for starting on an artificial pitch and finishing on conventional grass.
When GHA led 21-0 after only 20 minutes it seemed that it would be a runaway. But it was not to be. Wanderers upped their game, and the National League Division 3 club kept their line intact even when sin-binning reduced their numbers to 13 late in the first half. The try-count was two-each over the final hour.
Andrew Spowart was GHA's first try-scorer, darting over after less than two minutes, and he was the prime-mover for Luther Mavunga to score the second only four minutes later. Andrew Goudie converted both from well out on the left, and the stand-off added the points from a more comfortable angle after prop Michael Scott scored midway in the first half.
Wanderers were better at exploiting a numerical advantage as they scored their first try on their hour while Ben Addison was in the bin. GHA were quick to respond when Scott Carson, not be outdone by a fellow prop, ploughed over on the right. However, the visitors had had to wait more than three-quarters of an hour for that fourth try.
One of the Wanderers players was injured in trying to prevent Carson's try, and while an ambulance was awaited the players moved on to the neighbouring grass pitch for the final 15 minutes or so. Wanderers scored again before newcomer Sean Murray finished off with a try that Goudie converted.
Another GHA newcomer, Kaniera Jones, left Murrayfield with an arm in a sling because of a shoulder injury. So did Mike Ryan.
Murrayfield Wanderers – C. Marshall, C. Gauld, P. Walker, R. Barclay, J. King, A. Godsmark, M. Hastie, F. Strachan, M. Stevens, R. Stewart, S. Navu, J. Lee, R. Howes, B. Reid, A. Simpson – Replacements – R. Marshall, J. Thornburn, L. Thom, B. Harrison, N. Sheehan
Scorers: T – TBC C – TBC
GHA – Cameron King; Kaniera Jones, Ben Addison, Ross Finlay, Andrew Spowart; Andrew Goudie (captain), Jack Preston; Michael Scott, Dario Ewing, Michael Fox, Adam Barnett, Jamie McCarthy, Luther Mavunga, Mike Ryan, Ross Angus – Replacements – Scott Carson, Tony Brogan, Adam Kerr, Lucho Venerio, Sean Murray.
Scorers: T – Carson, Mavunga, Murray, Scott, Spowart C – Goudie (4)
Referee: Mr L. Linton (SRU)