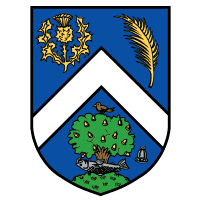 GHA RFC Match 31: GLASGOW ACADEMICALS RFC 15 – 50 GHA RFC
2003/2004: Scottish Cup 3rd Round
| | |
| --- | --- |
| GLASGOW ACADEMICALS RFC  |  GHA RFC |
M. Hermes
15
S. O'Donnell
R. Hogarth
14
R. Watson
13
12
N. Barrett
11
R. Jericevich
J. Doig
10
J. Noonan
9
S. Cowan
1
2
3
4
5
6
7
8
16
17
18
19
Doig, Hermes, Hogarth
Try
Cowan, Jericevich,

TBC

Con

Noonan (6)

Pen
Noonan
DG
Referee

TBC
Beneath gun metal skies, GHA's steely resolve saw them overcome an early score to chalk up a half-century of points and progress to the fourth round of the BT Cup.
A match between two teams separated by five division, cascaded from the sublime to the ridiculous. For the most part, this was a match that featured a touch judge running the line in a suit and bobble hat, waving his scarf when the ball went out of play….. and an under-strength visiting team that were always going to win.
Michael Hermes gave Accies their surprise lead when an interception in midfield allowed him to scamper up the wng and put his side in front. Hardly the confidence booster GHA wanted – they have yet to win in the league this season – and the Premiership outfit were wobbling early on.
Hermes was causing problems, his delightful chip after another rapid break almost caught Stephen O'Donnell off guard; the full back arriving just before an opponent to touch the ball down in-goal. A James Noonan penalty steadied the visitors nerves and they began to exert the type of pressure expected of a team five divisions above their opponents.
As the dominance began to tell, Academicals were forced into a series of infringements, and their resistance finally crumbled when Rory Watson broke through, offloading to Nicky Barrett who came up just short. Scott Cowan was in close support, and he outwitted a phalanx of Accies defenders to sneak round the side of a maul.
From that point, it was only a matter of how many GHA would score, but the home side put on a good show for their supporters. They scored another two tries that were worthy of any level of rugby. Their second, a Jamie Doig effort, was set up from an audacious three man miss-pass which was flicked on for Rod Hogarth, and the third, a 60-yard run from Hogarth finished with a swagger around O'Donnell.
A 35-point victory was on par with expectations for the Premiership outfit; their coach David Wilson, used the game to experiment with his side in view of the match with Heriot's on Saturday. "It was a good opportunity to look at some different players, and we can take plenty of positives from the performance" he said. "It showed us we still need to work on a few things. When we get a few points between us, the players tend to go into sevens mode, and we lose the type of structure that we want. Hopefully we can learn that for our next match, because not controlling games – especially up front – has been a weakness of ours."
Source: The Glasgow Herald, Monday 3rd November 2003 & The Eastwood Extra, Thursday 6th November 2003