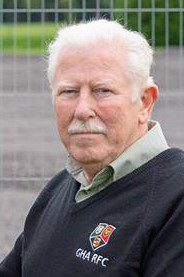 [cmsmasters_image align="center" animation_delay="0″]18246|https://wordpress-1020887-3742780.cloudwaysapps.com/wp-content/uploads/2019/10/42110565_10155617293276674_8488766980940103680_n.jpg|full[/cmsmasters_image]
It is with great sadness that GHA report the passing of Ken McKinlay on Sunday after a long and hard-fought illness.
Ken was a member of founder club Clarkston RFC and enjoyed a long playing career that included a comeback for the GHA Gazelles in later years.
More recently, Ken volunteered his time assisting with administrative duties at the club and was a regular, friendly face around the clubhouse. He remained positive and showed a great deal of strength throughout his treatment, continuing to give the club his time as often as he could.
Ken was a true club man who will be missed by his friends, club members and the staff at GHA. Our thoughts go out to his wife, children and grandchildren.
[cmsmasters_divider width="medium" height="1″ style="solid" position="center" margin_top="50″ margin_bottom="50″ animation_delay="0″]
Funeral arrangements have been made and will take place at 10am on Monday 4th November at St Gabriel's in Newlands, followed by the Linn Crematorium at 12pm and then back to GHA Rugby Club.