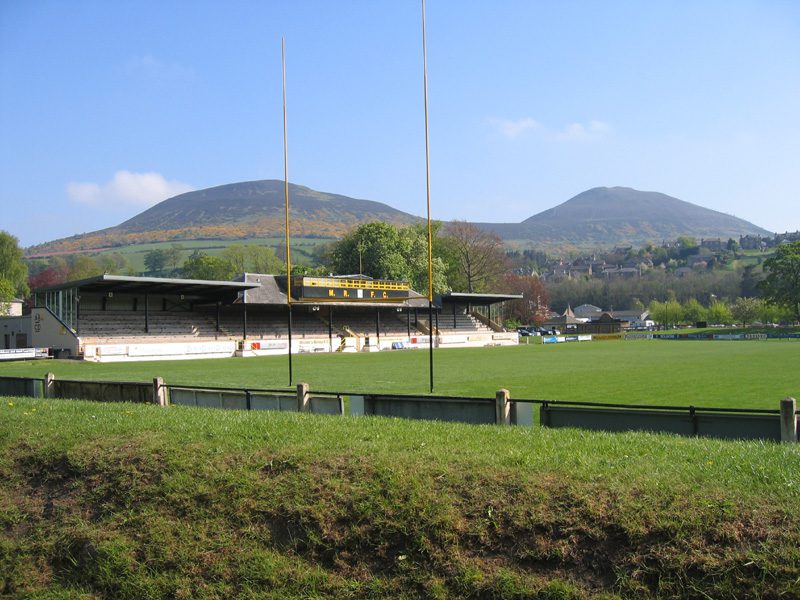 GHA RFC MATCH 53: MELROSE 32 – 27 GHA RFC
2004/GHA2005: Scottish Premiership One
| | |
| --- | --- |
| MELROSE RFC  |  GHA RFC |
B. Watson
15
N. Barrett
G. Caldwell
14
R. Watson
J. Murphy
13
A. Bulloch
S. Wight
12
R. West
M. Robertson
11
R. McClymont
S. Ruthven
10
I. Kennedy
S. Shiel
9
A. Miller
A. McDowell
1
R. Nolan
W. Mitchell
2
D. Malcolm
I. Cornwall
3
M. Diaz
T. Hikila
4
A. Williamson
G. Dodds
5
J. Eddie
A. Clark
6
L. Hazelton
J. Murray
7
C. Di Ciacca
C. Sutherland
8
R. Williams
J. Bradburn
16
D. Jamieson
G. Innes
17
G. Harkness
R. Miller
18
J. Naufuha
C. Thomson
19
M. Dunn
Bradburn (2), Dodds, Mitchell
Try
Watson (2), Bulloch, Williamson
Ruthven (3)
Con
Dunn, Kennedy
Ruthven (2)
Pen
Dunn
DG
Referee
Mr D. Jack (Madras College FP)
It took a spirited fight-back for Melrose to kick-start their league push after their defeat at Biggar the week before. In Jamie Murray, Scott Wight and Barry Watson, Melrose have youngsters of exciting potential, while GHA also have promising players coming through the ranks. Like Craig Chalmers at the Greenyards, Alan Bulloch, brings vital experience to GHA.
The visitors' coach, Dave Wilson, says the youngsters in his side need to stop relying on the likes of Bulloch to close matches out. "We lost the composure, and that really is the hallmark of a side that still has to mature. Everyone is responsible for the failure to calm things down at the end and get the victory," he said after seeing his side's 27-15 advantage disappear in the last 20 minutes.
Melrose substitute Jonathan Bradburn came off the bench to claim two tries while GHA's Marcel Diaz was in the sin-bin. "There was great passion and commitment shown," said the Melrose player-coach, Craig Chalmers, who again watched from the sidelines because of a knee injury.
The Melrose comeback was their second of the match after GHA scored early tries through Rory Watson and Bulloch before Melrose responded with tries from Graeme Dodds and Wayne Mitchell. Andy Williamson's try gave GHA the lead at the interval before Watson's second score. Melrose then took advantage of their extra man to storm back into championship contention.
Source: The Scotsman, Monday 11th October 2004