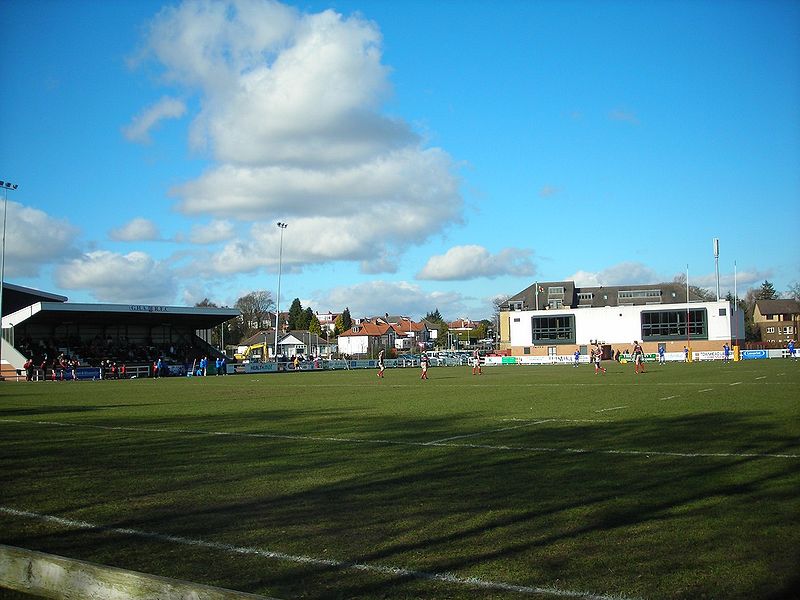 As we head into the festive season, lets continue our trip down memory lane and try to fill that void of Saturday club rugby.
On the second weekend of December back in 2007, GHA were enthralled in a battle for their Premiership survival. A victory against Hawick had brought back some much need confidence when Edinburgh Accies arrived at Bradiholm. A dramatic comeback victory deep into stoppage time showcased that the home team were not going to loose their status without a fight.
GHA REFUSE TO LIE DOWN AS CONSECUTIVE HOME WIN SECURED
GHA RFC MATCH 135: GHA RFC 17 – 15 EDINBURGH ACADEMICALS FC
2007/2008: Scottish Premiership One
| | |
| --- | --- |
| GHA RFC  |  EDINBURGH ACADEMICALS FC |
C. McKay
15
P. Arnold
C. Binnie
14
M. Coupar
N. Cassie
13
G. Douglas
A. Bulloch
12
T. Philip
R. Jericevich
11
D. Rattray
J. Noonan
10
R. Bonner
J. Wright
9
G. Laidlaw
J. Welsh
1
P. Burns
D. Sutherland
2
G. Edwards
A. Kelly
3
A. Marsh
G. Williamson
4
E. Stuart
J. Paine
5
N. Pike
G. Harkness
6
D. Teague
A. Boag
7
T. Stuart
D. Chaney
8
G. Campbell
D. Ziolo
16
J. Miller
J. Coffey
17
S. Patience
R. Jenkins
18
L. Niven
E. Baillie
19
T. Drennan
M. Dunn
20
A. Broatch
Sutherland, Welsh
Try
Burns, Campbell
Noonan (2)
Con
Laidlaw
Noonan
Pen
Laidlaw
DG
Referee
Mr J. Steele (Dumfries)
Thrilled GHA coach Roddy Moir believes the manner in which his side secured victory deep in stoppage time served to underline their never-say-die approach.
After watching Jon Welsh being driven over in the ninth extra minute at the end of a series of phases going beyond the 20-mark, Moir enthused: "It was an excellent fightback and the last stages epitomised the spirit of this team. Last week when we beat Hawick it was through a great display of rugby. On this occasion it was a great display of guts." Moir's counterpart, Edinburgh Accies chief Ian Barnes, was magnanimous in defeat. "There was a wee bit of inevitability about the result when they built up that late head of steam," he admitted. "I can't remember seeing any other team keep the ball alive like that for five full minutes without making an error. It was the story of the season. We don't know how to win."
Before Welsh's winner, converted by Jim Noonan, Dan Sutherland snapped up a touchdown for GHA, with Noonan adding two goals. The Accies counters were supplied by Greg Campbell and Pete Burns, along with a conversion and penalty by Greg Laidlaw.
Source: The Scotsman, Monday 10th December 2007