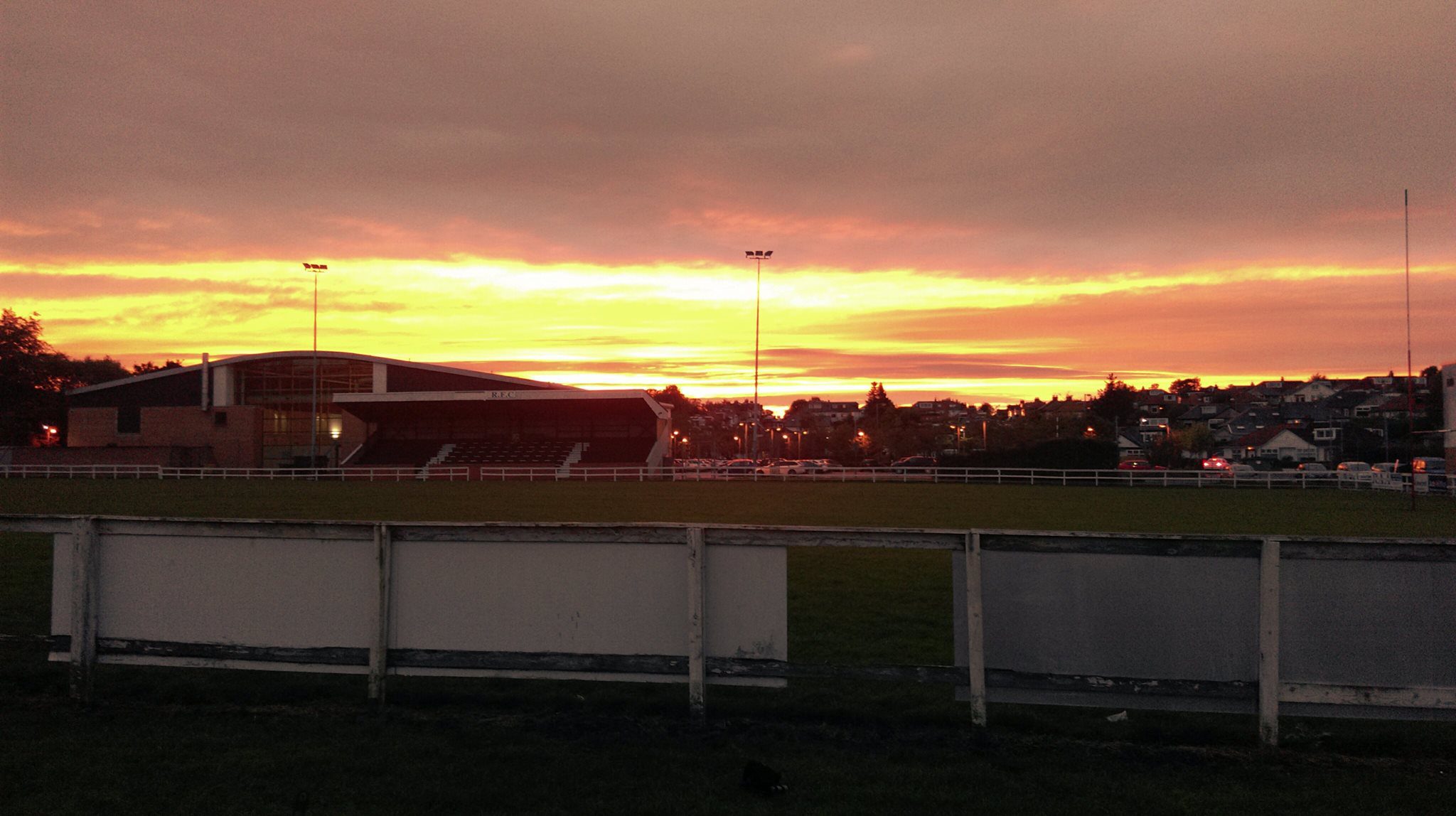 As long nights and cold winds continue, lets try to find some warmth down memory lane with some club rugby from years past.
Back in January 2003, Stewart's Melville arrived at Braidholm for a hastily arranged midweek Scottish Cup 4th round encounter. In a topsy-turvy final quarter either team could have secured the win but it was the home side who snuck though to meet Watsonians by the narrowest of margins.
CUP DELIGHTS UNDER THE MIDWEEK LIGHTS
GHA RFC Match 18: GHA RFC 30 – 29 STEWART'S MELVILLE FP RFC
2002/2003: Scottish Cup 4th Round
| | |
| --- | --- |
| GHA RFC  |  STEWART'S MELVILLE FP RFC |
A. Menzies
15
R. Borthwick
R. Watson
14
S. Bartwick
R. Armour
13
C. Bissett
A. Gibbon
12
F. Pollock
A. Scott
11
M. Welch
J. Noonan
10
S. Bowman
S. O'Donnell
9
S. Thom (c)
R. Nolan
1
S. Cully
S. MacKinnon
2
M. MacColl
D. Jamieson
3
K. Latailakepa
N. Tuwhangai
4
P. Keith
J. Reid
5
O. Smit
E. Smith
6
N. Penny
J. Fitzpatrick
7
A. MacLay
A. Plastow
8
S. Clark
T. Carmichael
16
A. Edmonstone
S. Unkles
17
D. Smit
R. Au
18
J. Healy
A. Healy
19
M. Elliott
Watson (2), Jamieson
Try
Borthwick, Clarke, Latailakepa, Pollock
Noonan (3)
Con
 Bowman, Pollock
Noonan (2)
Pen
 Pollock
Noonan
DG
Referee
Mr M. Stevenson (Stirling County)
GHA clinched a fifth-round clash with Watsonians by the narrowest of margins at Braidholm last night.
In a dramatic finale, Rory Watson went over in the corner and James Noonan's touchline conversion, his fifth successful kick of the night, won the match. Fraser Pollock had a chance to sneak it for Stew-Mel with the last kick of the game only for his penalty attempt to slip wide.
The decent crowd at Braidholm was an indicator of the power of word of mouth, as the switch of date for the fourth round cup-tie caught a lot of people by surprise.
Alan Gibbon made an early break for GHA, putting wing Watson in under the posts. Stew-Mel hit back, pinching a lineout in the GHA 22 and swinging the ball to the opposite corner where the brawny Koli Latailakepa barrelled over.
Bowman slotted a 40 yard penalty to give Stew-Mel the lead but GHA prop David Jamieson was driven over from a penalty five metres out. Noonan converted to make it 14-10 at the interval.
Noonan kicked two penalties after the break, but Stew-Mel hit back, Pollock going over following Stewart Clarke's break, then Clarke himself crossing four minutes later.
A Noonan drop goal edged GHA back ahead at 23-22 before a Richard Borthwick try swung the lead back to Stew-Mel. There was one vital twist yet to come, though.
Source: The Herald, Wednesday 22nd January 2003