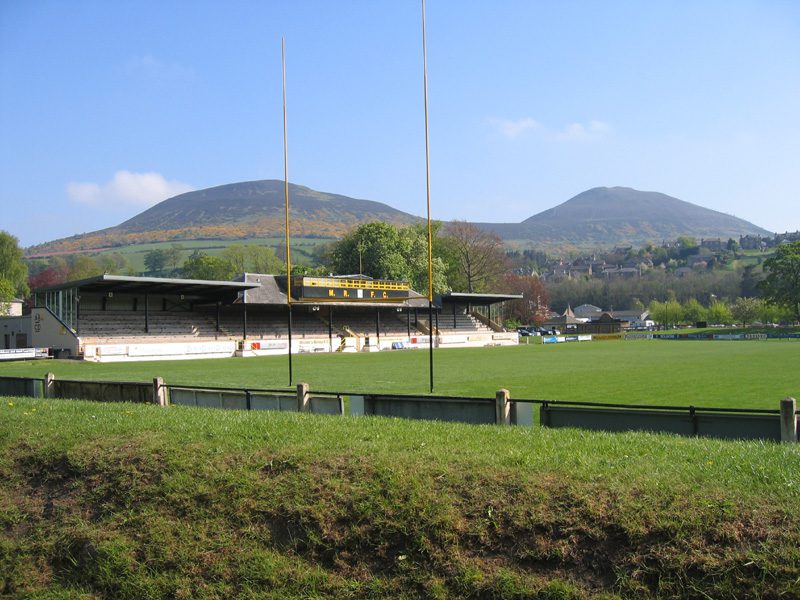 As those Jingle Bells grow louder and GHA's 18th year comes to an end, lets take a final stroll down memory lane and try to round off this most unusual of years with some Saturday club rugby from years past.
On the third weekend of December back in 2003, GHA were finally beginning to find their feet in the top flight. Their final challenge before the Christmas break was to travel to one of Scottish Rugby's most famous grounds to face border heavyweights Melrose. GHA's defence held firm under an intense barrage, heading home with what remains the clubs only win at the Greenyards.
THE GRASS IS GREENER AT THE GREENYARDS
GHA RFC MATCH 38: MELROSE RFC 3 – 9 GHA RFC
2003/2004: Scottish Premiership One
| | |
| --- | --- |
| MELROSE RFC  |  GHA RFC |
H. Lawson
15
S. O'Donnell
G. Caldwell
14
R. Watson
C. MacRae
13
R. West
J. Rimmer
12
I. Leighton
G. Thomson
11
A. Scott
S. Ruthven
10
J. Noonan
J. Weston
9
S. Cowan
G. Dodds
1
C. Birchall
W. Mitchell
2
G. Inglis
R. Higgins
3
C. Hastie
D. Weir
4
A. Williamson
S. Aitken
5
T. Carmichael
G. Davies
6
L. Hazelton
K. Brown
7
J. Fitzpatrick
A. Clark
8
A. Plastow
J. Bradburn
16
R. Nolan
J. Murphy
17
N. Barrett
B. Ruthven
18
19
Try
Con
S. Ruthven
Pen
 Noonan (3)
DG
Referee
Mr J. Steele (Dumfries)
The noose is tightening at the foot of Division 1, but at The Greenyards GHA released some of the tension with a victory which few had predicted. No tries suggested that defences were on top, and it was GHA who held firm as Melrose unleashed a barrage of attacks via forwards and backs which would destroy most sides. But having worked on their defence since the start of the season, GHA reaped the reward of four points against a Melrose team lacking a killer touch.
Melrose, despite their majority of possession, lacked ideas and the cutting edge to make any significant breakthrough. . GHA snuffed out the threat from Melrose's two professionals, Calum MacRae and Doddie Weir, and always posed a threat on the counter-attack. They were well served in the scrum by Andy Plastow, Trevor Carmichael and Andy Williamson while stand-off James Noonan remained cool under pressure. Noonan kicked GHA ahead in eight minutes when Melrose collapsed the maul and the No 10 had to wait until injury time to add two more for a 9-0 half-time lead. After half-time, Melrose stepped up the pace, yet had only a Scott Ruthven penalty in 57 minutes to show for their efforts.
So GHA returned to Glasgow with the best early Christmas gift they could have expected, but with a lot of work still to be done in the New Year.
Source: The Scotsman, Monday 22nd December 2003