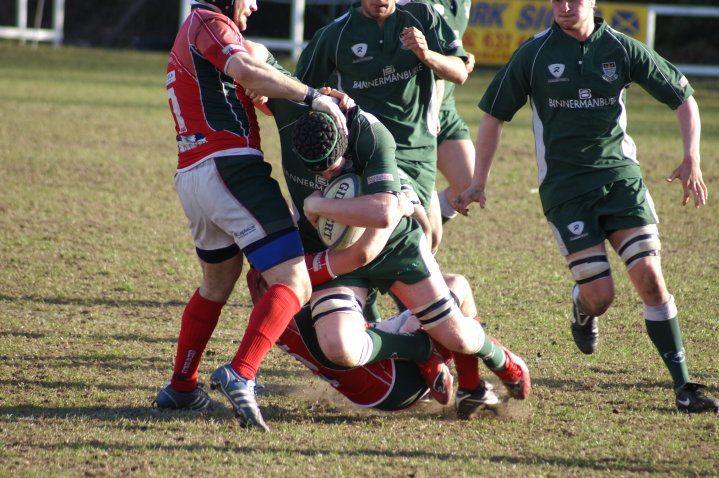 As we enter what would be the business end of the season, lets see where memory lane will lead us this week as we look back at the long missed days of Saturday club rugby.
On the third Saturday of March back in 2010, GHA welcomed the 'Green Machine' of Hawick to Braidholm as they sought to secure their promotion to the Premiership. Though GHA were unable to handle the visitors this match continues to be noteworthy as it contains the last time GHA scored a competitive drop goal.
THE 'GREEN MACHINE' ROLLS ON THROUGH BRAIDHOLM
GHA RFC MATCH 190: GHA RFC 19 – 24 HAWICK RFC 
2009/2010: Scottish Premiership Two
| | |
| --- | --- |
| GHA RFC  |  HAWICK RFC |
R. McClymont
15
N. Renwick
P. Hilley
14
S. Anderson
(c) N. Cassie
13
J. Coutts
A. Rushforth
12
G. Hogg
R. O'Keefe
11
G. Johnstone
J. Noonan
10
D. McCracken
M. Houston
9
K. Reid (c)
G. Warnock
1
B. McNeill
J. Low
2
H. Scammell
A. Kelly
3
A. Marsh
I. Smith
4
M. Robertson
R. Jenkins
5
C. Charters
J. Auld
6
R. Gibson
J. Pinder
7
G. Lowrie
D. Kellock
8
D. Lowrie
I. Nelson
16
G. Douglas
A. MacFarlane
17
S. Linton
B. Wamberg
18
K. Willison
C. Binnie
19
C. Ritson
Cassie
Try
Johnstone, Renwick
Noonan
Con
Renwick
Noonan (3)
Pen
Renwick (4)
Noonan
DG
Referee
Mr T. Coutts (Watsonians FC)
Hawick guaranteed themselves top-flight rugby next season after securing promotion with a 24-19 victory over outside contenders GHA at Braidholm on Saturday.
The Mansfield Park men had the target of taking three championship points from their final three games to ensure the step-up but attaining their goal with two games to spare. "We wanted to bounce back to Division One and we've achieved this" said head coach Gerry McGuinness, adding; "This Hawick team has worked hard and in the end done very well".
While Hawick's success this season has been achieved without resort to importing players, that's a situation that may have to change as they face up to the harsher realities of life in the quicker lane. Certainly they will need to show more than they did on Saturday if they want to re-establish themselves in the top division.
Seemingly in a commanding position after leading 18-0 with tries by Gary Johnstone and Neil Renwick, who also landed two penalty goals and a conversion, Hawick did their best to scuttle their chances of victory.
A loose pass in midfield gave GHA centre Niall Cassie an interception try and an easy conversion for Jim Noonan. New Zealander Noonan then put over three penalty goals and a drop goal for a 19-18 lead only for Renwick to rescue the situation with two late kicks.
Source: The Scotsman, Sunday 21st March 2010