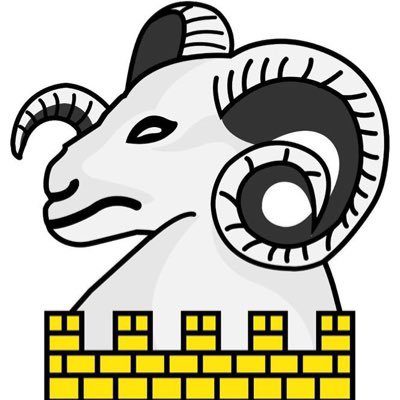 GHA RFC MATCH 160: HILLFOOTS RFC 3 – 28 GHA RFC 
2008/2009: Scottish Cup 4th Round
| | |
| --- | --- |
| HILLFOOTS RFC  |  GHA RFC |
15
14
R. Jericevich
13
12
A. Rushforth
11
 Hamilton
10
J. Noonan
9
A. Gillman
1
2
3
4
A. Williamson
5
6
P. Harkins
7
J. Pinder
8
D. Kellock
16
17
18
19
Try
Jericevich, Kellock, Pinder, Rushforth
Con
Noonan (4)
 Hamilton
Pen
DG
Referee

TBC
Hillfoots hosted this SHE National Cup 4th Round match against Premiership Two GHA. The conditions were not conducive to slick running rugby with much of the game played in wind and heavy rain.
GHA kicked off into the wind playing downhill. For the first 20 minutes the game was played between each 22m line with little difference between the performance of both teams. Both teams pressured and defended well with both doing their best to run the ball wide. Hillfoots had their share of attacking with some excellent breaks by Nicolson, on one occasion he made good ground and offloaded to G. Paterson who was tackled just short of the line.
GHA cleared their line but only as far as Hamilton who tried for the drop goal on GHA's 10m line but the ball though on target dropped just short. GHA cleared from the drop-out and retrieved the ball well but Kelley put in a superb tackle and GHA were penalised for holding onto the ball. Hamilton kicked for goal, 35m out and was successful to put Hillfoots in the lead after 21 minutes.
GHA restarted and were quick to regain possession and through a missed tackle were able to burst through for the first try, scored near the posts by Pinder and converted by Noonan to take the lead 3-7 after 23 minutes. GHA started playing with a bit more confidence and belief and after some stout defence worked over for their second try out wide by Kellock and converted by Noonan after 29 minutes to make the score 3-14. From the restart GHA took possession and after some poor tackling burst through with Jericevich taking the final pass on Hillfoots 10m to sprint to the line. He was hunted down by K. Patterson who made a superb tap tackle but the touchdown was made as he slid over line line. Regrettably Patterson took a bad kick to the head and had to retire hurt. Noonan converted and at 31 minutes GHA extended their lead to 3-21.
Hillfoots rallied and came close on several occasions but were held back, but did gain another penalty which Hamilton narrowly missed. GHA retrieved the ball and tried to break out of defence but Hillfoots pressure forced an error and the referee blew for half-time.
In the second half the game deteriorated to an extent due to a much stronger wind and torrential rain. However both teams did their best to keep the game flowing with GHA making the best of it in 2 minutes when Rushforth scrambled over for a try, converted by Noonan to make it 3-28.
Hillfoots rallied and had GHA under pressure in their own half for 10 minutes but could not convert this into points. Much of the remainder of the game saw an ebb and flow between the two 22m lines and after 23 minutes GHA made another strong attack but Hillfoots held strong. In the last 10 minutes Hillfoots stepped up the pressure and came close on several occasions but were unable to cross the line. GHA appeared to show some panic towards the end shouting their desperation about the possibility of conceding a try to National 2 opposition and they held strong, they broke out in the final minute with their attack stopped on the half-way line when the referee called time.
This proved to be the best performance from Hillfoots and to a man played well with more noticeable performances by Nicolson, G. Patterson and Kelley.
Source: Alloa Advertiser, Thursday 15th January 2009